MIDLIFE Crisis: There's More to "National Power" Than ".mil"
by Lieutenant Colonel Charles Faint
Introduction
"You must know something about strategy and tactics and logistics, but also economics and politics and diplomacy and history. You must know everything you can about military power, and you must also understand the limits of military power. You must understand that few of the problems of our time have, in the final analysis, been solved by military power alone. –President John F. Kennedy[1]
Academics, economists, military leaders and senior politicians, including the three most recent U.S. Presidents, frequently make use of a state-centric model known by the acronym MIDLIFE (military, information, diplomatic, law enforcement, intelligence, financial, economic) to describe the "instruments of national power" which nations utilize to defeat external threats and accomplish national goals. While MIDLIFE adequately addresses some of the ways states utilize forces at their disposal and how the actions of others can impact those states, the concept is no longer the all-inclusive model it was once perceived to be. Simply put, in a post-9/11, networked world increasingly influenced by non-state actors that include non-governmental agencies, international commercial conglomerates, mass media outlets, and super-empowered individuals, MIDLIFE no longer adequately serves as a comprehensive base for understanding the interplay between international actors. In light of this, blind adherence to the current model, and a near-religious over-emphasis on the military component, may actually be doing more harm than good. It is time to re-evaluate the current paradigm and determine which aspects of it might be improved, especially when it comes to expanding our consideration of everything outside of the military sphere.
Discussion on this topic is not merely academic; it represents a fundamental aspect of the "means" component of the Ends+Ways+Means equation of U.S. Grand Strategy with major implications for those who carry out policy on behalf of the U.S. government. What I intend to show in over the course of this article is the gaps in the current MIDLIFE model, how they might be addressed, and what the implications are for the men and women at the tip of the policy spear, whether they be diplomats, military troops, or anyone in between. I also intend this piece to help contribute to the larger discussion about how the U.S.'s over-reliance on the ".mil" element of the model, i.e. the military, is both short-sighted and ineffective.
The Current Model
"We must continue to use all instruments of national power… diplomatic, information, military, economic, financial, intelligence, and law enforcement." –President George W. Bush[2]

The current MIDLIFE model evolved from the prototype of DIME (diplomatic, informational, military, and economic) which in turn became DIMEFIL with the inclusion of financial, intelligence, and law enforcement.[3] After further refinement and a simple re-arrangement of the letters in the acronym, DIMEFIL ultimately became the cognate acronym MIDLIFE. The terms DIME, DIMEFIL, and MIDLIFE are used, sometimes interchangeably, in a variety of political, academic, and military contexts. To avoid potential confusion and repeated use of multiple acronyms, MIDLIFE will be used throughout this article as a surrogate for all other related terms.
At its heart, MIDLIFE is a concept that is utilized to explain the national means used to satisfy political ends as part of U.S. Grand Strategy. MIDLIFE helps policymakers devise "all of government" approaches to complex international problems, ensuring that the problems are attacked from multiple angles, presumably providing the maximum political return for the least risk. It is therefore a useful tool for understanding the complexity of international engagement, and in creating long-range foreign relations plans such as national security strategy.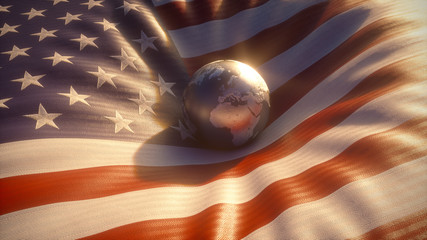 The MIDLIFE concept is also useful at a much-lower level to help broaden the perspective of the on-the-ground implementers of national policy, thereby helping "hammers" specialized in one aspect of the model recognize that not every problem is a "nail" that only their area of expertise can remedy.
To illustrate how this concept might look in practice, consider a young U.S. Army military police officer on the ground in Iraq in 2008 in the context of the current MIDLIFE model: military (M), information (I), diplomatic (D), law enforcement (L), intelligence (I2), finance (F), and economic (E). Not only does she need to have a solid grasp of her military duties (M), but she also needs an awareness of the local political dynamics (D) as well as her own role in the "commander's intent" for her area. Being well-read on historical data about the region (I) will help. She needs to be aware of how things are going economically (E) in her area in order to know who the power brokers are (F), and because high unemployment and low economic opportunities can often contribute to an insurgency. She needs to interact with local law enforcement (L) to help identify and neutralize the local lawbreakers (or to determine if local law enforcement are the local lawbreakers).  Intelligence helps drive her operations and keep her, and the locals in her area, informed about enemy activity and intent (I2). All of these elements are very helpful to her, even if she doesn't formally think about every step. But, as I will show later, there are some important pieces missing.
"Smart Power" and the Gaps in the MIDLIFE Model
"We must use what has been called 'smart power', the full range of tools at our disposal. With 'smart power', diplomacy will be the vanguard of foreign policy." –Secretary of State Hillary Clinton[4]
The current MIDLIFE construct is useful in some applications, but it has three major shortcomings. First, it fails to sufficiently acknowledge the agency and impact of non-state actors. Second, it omits some rather conspicuous forces at play in the international arena, such as identity politics and religious ideology. And third, too much of the United States' grand strategy is focused on the "Big M," the military. From both an academic and a practioner standpoint these issues are not simply interesting, they are essential because in the current paradigm, "…power has become more diffused and a more diverse palette of instruments of power is required" for successful future strategy.[5]
Given the shortcomings identified above there are, therefore, three key components necessary in updating the traditional MIDLIFE paradigm. Specifically, future models for national strategy must recognize and plan for the power emanating from non-state actors such as armed criminal groups, political movements, intergovernmental organizations, international businesses, and super-empowered individuals, and accept them as players on the world stage. Additionally, any future international relations models absolutely must recognize the role of "identity" derived from concepts such as race, religion, ethnicity, and ideology, as major drivers in international relations, and the root cause of many modern conflicts. And finally, the United States needs to wean itself away from an over-reliance on the military aspect of power in favor of a balanced, "smart-power" approach.
Before addressing each of these issues in turn, I'd like for us to consider a fictional State Department employee living in Southwest Asia when a major crisis kicks off in his country of assignment.  Highly trained and educated, he knows the importance of tapping into the political, economic, and military elements inside the country. This individual is also aware of the ways in which locals use identity politics, but is afraid to suggest that the U.S. tap into this resource because of the potential backlash within the Department. He is likewise loathe to engage with the local criminal element (which may actually be wise in many circumstances). And he has nothing to do with local celebrities. Why not?
<<<<<CONTINUED ON NEXT PAGE>>>>>
© 2023 The Havok Journal
The Havok Journal welcomes re-posting of our original content as long as it is done in compliance with our Terms of Use.