No, Really, What the F#$k is Wrong with the Navy's Criminal Investigation Service?
by Kevin Wilson
This article was first published in August of 2019.  Are things better now?
The military is built on rules. Hundreds of the things. There are rules governing everything from how often one should shower in austere conditions to how latrines should be dug in the field to what you can and can't do in an active warzone. These rules govern every aspect of our lives, and while stretching some of them is a time-honored tradition, others are firmly set in stone.
The big ones, the important ones, are codified in the Uniform Code of Military Justice. Everyone from the newest private to the saltiest of Sergeant Major are expected to follow them, and in theory at least, they're enforced without regard to rank or status. And, once broken, there are several bodies of men and women devoted to investigating and prosecuting the offenders. 
But what happens when the investigators and prosecutors decide that the rules don't apply to them?
That, by the way, is not a hypothetical question. The Naval Criminal Investigative Service, or NCIS, has recently made an ass of itself on several high profile cases. I, for one, think it's high time we all asked ourselves just what the hell is going on.  By now, most of you are familiar with the debacle that was the Eddie Gallagher case. For those of you that aren't, here's a breakdown: Chief Gallagher was accused of a number of war crimes, including murdering a prisoner, firing into buildings that may have been occupied by civilians, and other pretty heinous things.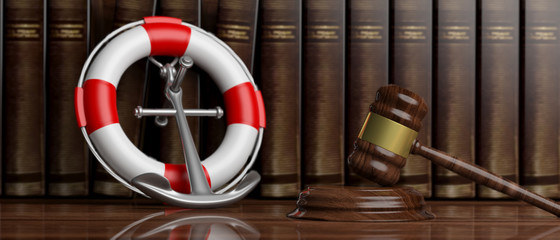 The fact that he was a decorated SEAL only made things worse. Much of America, and the military in particular, hold the SEALs in high regard as the tip of the spear of our fighting force. There was no question that Chief Gallagher was a hero many times over, but the fact that he was a hero made the accusations against him so much worse. By all rights, the situation called for an extreme level of professionalism and gravitas. No one is above the law, including and especially our heroes. Whatever good he might have done did not give him a license to commit atrocities, and the crimes he was accused of were atrocious indeed. 
What actually happened was that the case against him was bungled from the start. The investigation was a mess. Chief Gallagher was held in solitary confinement and denied medical treatment. Details about the case, intended to paint Gallagher in a negative light, were released to the public, likely by someone working with the prosecution. The prosecution themselves were caught bugging emails sent to the defense team. 
In short order, any hope of a fair trial went out the window. Gallagher was acquitted of all charges, save for taking a photo with a dead body, and was released on time served. Whether or not you think he was guilty or innocent is largely irrelevant. In a perfect world, the facts would have been laid bare at his court martial, and justice would have been served, one way or another. Unfortunately, justice never entered the equation. 
This is far from the only scandal to land in NCIS's lap over the last couple of years, and no, I'm not talking about "NCIS the show," which apparently has its own problems. Fiction mirrors reality, I suppose. 
For the real-life NCIS, the most recent issue involves the investigation into the murder of Army Staff Sergeant Logan Melgar, who was strangled to death in Mali in 2017. According to sources, one of the investigators on the case, NCIS agent Ethan Pickett, started a romantic relationship with a female witness. If you'll pardon my French for a minute, what in the actual FUCK? A Green Beret gets strangled, and this guy goes and diddles one of the witnesses in the case he's supposed to be investigating? I'm sure it seemed like a good idea at the time, but anyone with an ounce of professionalism ought to know better than to let the downstairs head do the thinking on a damned murder investigation. 
Whether or not this irrevocably taints the investigation and trial remains to be seen. I've read that it probably won't, but given the apparent culture of screwing the pooch over at NCIS, I wouldn't be surprised if a decent defense attorney could turn it to their advantage. 
This is not okay. This is nowhere close to okay. We're not even in the same zip code as okay. 
Despite what some meatheads would lead you to believe, rape, pillage, and murder are not acceptable military doctrines in the 21st century. Screw your ΜΟΛΩΝ ΛΑΒΕ tattoos, we're not the bleeding Spartans. We're not Vikings. We're the United States Military, the most powerful fighting force the world has ever seen, and we need to hold ourselves to a higher standard. 
Cock ups like this set a clear and dangerous precedent to any sociopaths hiding in our ranks: go ahead, kill that prisoner, rape that girl, you won't get in trouble for it. Even if they do find out, they'll just screw up the investigation and you'll get off without anything more than a slap on the wrist. The Navy knows this, and that's why they are now investigating the investigators.
We need to fix this, and we need to fix it now. And I know just where to start. 
Where's Leory Jethro Gibbs when you need him?
Kevin Wilson is a lifelong resident of North Carolina. He currently serves in the North Carolina Army National Guard as an artilleryman. His hobbies include writing, drinking, drinking while writing, and yelling at kids to get off his lawn. He currently holds the record for youngest grumpy old man in his battalion.
© 2023 The Havok Journal
The Havok Journal welcomes re-posting of our original content as long as it is done in compliance with our Terms of Use.