Alabama Cops, and Idiots Who See "Racism" Everywhere
by Scott Faith
Editor's note: this article first appeared in The Havok Journal 21 July 2018.
First it was the Papa John's ridiculousness, now it's this:
Accordingly to multiple local and international media outlets, a group of Gang Task Force cops in Alabama are suspended without pay because their idiot mayor, David O'Mary, panicked after someone told him that the silly hand signs the men made during a post-drug bust photo photo op was "racist."  Let me ask you, do you see anything "racist" here?
Oh right, it's the OK symbol, barely perceivable at about waist level.  Yeah, I remember my first Internet hoax too, Mr. Mayor.
If only there were an internationally-recognized organization that deals with real hate groups, that could chime in on this subject, I don't know, like maybe the Anti-Defamation League?
OK, I'll concede that most Americans probably don't know who the ADL is, or what they do. But most Americans probably have heard of Eddie Murphy, who I think most people would assume is not "racist" against African Americans (since, you know, he is African American) and is known to make the OK sign himself.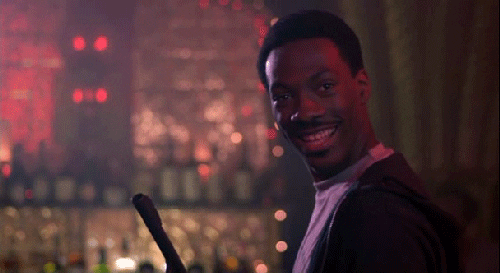 Most Americans probably also know that the OK symbol, held below the waist, is part of "the hand game," where people, mostly men, try to "get" people by tricking them into looking at the symbol.  Internet provocateurs on the site 4chan staged an Internet hoax to make the symbol out to be racist, and they got idiots all over the world to believe it.
It's silly, yes. But.Its.Not.Racist.
…yet Mayor O'Mary thinks it is.  Why?
"We talked to two senior African-American law enforcement officers that are on the City of Jasper's payroll and they think it's fair and that's a pretty good sounding board," he told media outlets covering this story. I don't get it.  Who are these two individuals, and what are their qualifications to be authorities on what is, and is not, racist, other than that they were African-American?  Are they experts in gang signs and white supremacy?  Or is the mayor simply using them as a kind of  racial absolution, a fatwa to stave off a potential social justice jihad?
The mayor's "two black people said I made a good decision" statement seems a lot like the political equivalent of, "I can't be racist, I have black friends!"  To me, that's the real problem here.  Instead of trying to shield himself from a "racism in the ranks" backlash, if he wanted to know the significance of a hand sign four of his officers were throwing, wouldn't it make sense that the first person he should ask about it is… the four officers?  That's kind of "Leadership 101," right?  But according to the Chicago Tribune, the mayor didn't even ask the officers about the incident, he just cut off the paychecks to these officers and their families, and took what I'm assuming are four otherwise good cops off the street.
A real leader knows that first reports are almost always wrong.  A real leader takes responsibility and seeks to fix problems, he doesn't seek to fix blame.  A real leader's first reaction would have been, "I understand your concern, I'll speak with the officers and their supervisor and be back in touch in 48 hours."  But that's not what he said.  Instead, he said this:
"That's contradictory to how we run our city. That's not our mindset. That's not the way we do things and they used poor judgement."
Wait, what? well how DO you run your city, Mr. Mayor?  On fear and fake news?  On innuendo and anonymity?  You set up a photo op to show how tough you are on crime, and then when it goes sideways, instead of manning up (or at least checking into it), you make a chickenshit decision that affects the lives and livelihoods of four men who probably have the most dangerous jobs in your entire city, and you don't even have the guts to look them in the fact and tell they why you did it?
The only person using "poor judgment" in this situation is the chickenshit mayor of Jasper, Alabama.  Cops in small towns down't make a lot of money.  A two-week suspension without pay over something like this not only sends a terrible message to the rank and file, it could and probably will have long-term negative financial repercussions for these four men.  I hope the mayor can fix this mess of his own making.  He owes these men, and his community, a huge apology.
EDITED TO ADD:  Subsequent reporting indicates that the mayor spoke out of turn and the officers were not suspended without pay, but are being "investigated."  The mayor says that was a "miscommunication" on his part.
_________________________

Scott Faith is a veteran of a half-dozen combat deployments and has served in several different Special Operations units over the course of his Army career. Scott's writing focuses largely on veterans' issues, but he is also a big proponent of Constitutional rights and has a deep interest in politics. He often allows other veterans who request anonymity to publish their work under his byline. Scott welcomes story ideas and feedback on his articles, and can be reached at havokjournal@havokmedia.com. 
© 2023 The Havok Journal
The Havok Journal welcomes re-posting of our original content as long as it is done in compliance with our Terms of Use.