Secondly, connected to the purposefulness of the fear caused by terrorism is the surprise the fear creates that much of conventional war lacks; terrorism has an element of stark surprise to it. Although war is not always declared by Congress, in general, the public knows when a war is being waged. For example, a "war on terror" has never officially been declared despite continuing American-led campaigns in Afghanistan and Iraq. However, it is reasonable to assume that citizens of these nations know their country was, and still is, in a protracted conflict. Similarly, the citizens of Fallujah in 2004 knew that the United States was going to conduct deadly operations in their city; this is illustrated by the fact that 300,000 of them fled the city before the attack began (Brittantica). Using this example again, we can assume ordinary noncombatants in Iraq feared being caught in the middle of a firefight or artillery bombardment. I argue that the fear created by these acts, or other acts prominent during conventional war, in a country already at conflict does not compare to the fear created by a surprise act of terrorism in a country generally not at conflict.
This type of brute, surprising fear is exemplified in acts like September 11th, the bombings of Paris in 2015, and the driving of a truck into a crowd in Germany in 2016. These attacks completely caught their respective target populations off-guard; there was no expectation of direct assault. This stark surprise of a terrorist act induces much more fear than what is created when conventional war causes violence. It takes away the sense of peace citizens normally experience in a jarring and blunt manner unlike conventional war can. Although terrible, in a sense ordinarily noncombatants can expect to experience violence during a time of war and their fear is "numbed." However, ordinary noncombatants facing terrorism do not have the same type of expectation, which makes the fear caused by acts of terrorism worse than the fear caused by conventional war.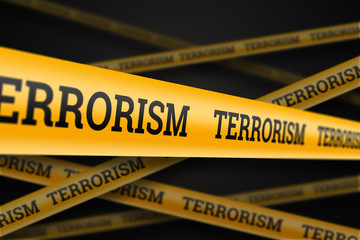 Therefore, the crux of my argument is that the fear caused by terrorism, which is often purposefully weaponized and used in an extremely surprising manner, makes that fear and therefore terrorism morally worse than conventional acts of war. The purpose of terrorism is to strike fear into the hearts of innocent non-combatants, which is not a goal of legitimate acts of war. Terrorists seek to make citizens more fearful of their everyday lives in a way that clearly unduly harms their self-determination. Similarly, the surprising element of terrorist acts relies on a pervasively debilitating fear not seen in conventional war; terrorism seeks a deep undermining of a country's peace through chaotic destabilization. In a sense, terrorism creates an undefined fear, while conventional war creates a more defined fear, and this lack of a definition helps to reveal terrorism to be morally worse than war.
I have argued so far that there are aspects of the fear caused by terrorism that mark it off as different from and more wrong than the fear caused by conventional acts of war; these aspects include purposefulness and surprise. One counterargument to my claims made thus far could address the "surprise" clause of my argument. It would state that if terrorism causes fear because of stark surprise in a country generally at peace, and this is partially what makes terrorism immoral, does the fear caused by terrorist acts committed in a country not at peace make that terrorism immoral too? To address this counterargument, I would like to first state that a country "generally at peace" is one that is not experiencing any type of conventional war within its borders.
Next, to examine this counterargument let's consider the example of a suicide bomber detonating in Fallujah at the height of the bombardment. Would his or her actions still be morally worse than war? It might be true that the fear created from a terrorist attack in a country at peace is more surprising than the fear produced by a terrorist act committed in a country already waging a conventional war, since the country is currently experiencing violence. However, the act of terrorism in the country at war still seems worse than acts of war because it is still seeking to destabilize the country at war in a more pervasive manner than traditional acts of war, through the weaponization of fear. The undefined fear that is produced through a terrorist act still seems morally worse than the defined, ongoing fear produced by conventional acts of war.
In conclusion, I only partially support McPherson's argument that terrorism may not be distinctively wrong. In this paper, I began discussing the definition of terrorism McPherson chooses, specifically noting why it is necessary to use this definition to make an argument why terrorism may be on par with conventional war. McPherson discusses three reasons why a less condemnatory attitude toward terrorism should be adopted, and I do not discuss two of them, although I note them in this paper.
While I agree with McPherson's suggestion that terrorism causes a similar amount of fear, or even less, than conventional war, I do not agree with what he concludes from this observation. While conventional war may cause a quantitatively similar amount of fear compared to terrorism, the fear caused by terrorism is qualitatively distinct because it has two elements not seen in the fear caused by war: purpose and surprise. During acts of terrorism, fear is weaponized in contrast to how in conventional war, fear is an effect of greater aims. Additionally, conventional war creates fear, but ordinary noncombatants almost expect this creation. Acts of terrorism create fear in a more surprising, blunt manner. These elements justify the more condemnatory attitude of terrorism as compared to acts of war.
---
Works Cited
Askar, Mohamed. "Drone strikes on Yemen don't make my country safer – or yours."The Guardian, 10 Aug. 2018, https://www.theguardian.com/commentisfree/2018/aug/10/yemen-open-letter-drone-strikes-us.
McPherson, Lionel. "Is Terrorism Distinctively Wrong?" Ethics, vol. 117, no. 3, Apr. 2007, pp. 524-546. JSTOR.
https://www.britannica.com/event/Second-Battle-of-Fallujah
https://worldhistoryproject.org/2004/4/4/the-first-battle-of-fallujah
https://www.nytimes.com/2004/11/08/international/with-airpower-and-armor-troops-enter-rebelheld-city.html
© 2022 The Havok Journal
The Havok Journal welcomes re-posting of our original content as long as it is done in compliance with our Terms of Use.