"Post-Trump Sex Disorder" Affects Liberals: Now That's Trump's Fault, Too
by Scott Faith
This first appeared in The Havok Journal February 19, 2019.
President Trump is now responsible for everyone's sexual dysfunction. Just thought you should know. I guess we can add that to the growing list of things that Liberals blame the President for, including global warming, rape culture, the Rams losing the Superbowl, and the Jussie Smollett hate hoax.
At first I thought a post in the pages of far-left Salon Magazine titled "Has Trump wrecked our sex life? "Post-Trump Sex Disorder" is real, says sex therapist" that blames President Trump for "Post-Trump Sex Disorder" was satire. It was certainly humorous:
[QUOTE]For some people Trump's campaign and presidency has created a type of PTSD — what I call "Post-Trump Sex Disorder." Trump has created feelings of fear, loathing, and nausea. People just don't want to have sex. This would mainly be seen with women who are just appalled at how creepy Trump is. He takes what is often a positive male attribute of confidence and pushes it way over the line into a rape-like and rape-entitled kind of arrogance.  [/QUOTE]
"Bad Orange Man gave everyone The PTSD, and rape culture."  Pretty standard for Salon.  Got it.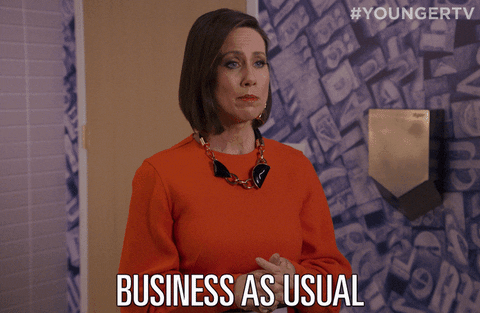 …but then later
[QUOTE]Yes, Donald Trump is a turn-off for many people. But for some people they are turned on and titillated by Donald Trump. They are not suffering from Post-Trump Sexual Disorder. Sex does not always turn us on the way we think it ought to. A lot of people are attracted to bad boys. I emphasize "people" because it is both men and women who are aroused and attracted to and titillated by Donald Trump. There is definitely a homoerotic attraction for Trump being experienced by his usually very homophobic male supporters. Both men and women really do find Trump to be an appealing "bad boy" and "evil daddy" who's really hot. [/QUOTE]
LOL, wait what?  So Trump is bad for the sex lives of liberals, and good for the sex lives of conservatives?  Well, fewer liberals in the long run that way, I guess.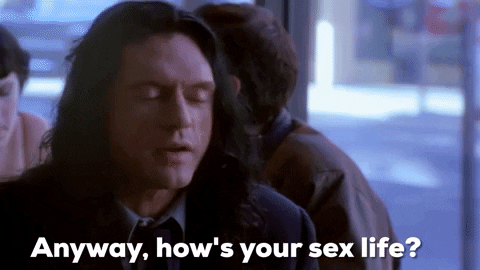 But where the article REALLY took a turn was in the discussion of the reason President Trump is getting the Right sexually pumped:
[QUOTE]Donald Trump is a right-wing authoritarian and aspiring tyrant. The fascist conception of the State is very masculine in the most crude and basic sense. In this way of thinking about politics and society Donald Trump leads a political cult whose members want to literally be inside of him, to become him, to have a libidinal relationship with the Great Leader. This includes both men and women. The fascist aesthetic can be very erotic for the followers.[/QUOTE]
Now it's getting creepy.  MAGA supporters want to 'be inside' President Trump?  Trump supporters support Trump because they want to have sex with Trump?  Wow, Salon, do you have some daddy issues you need to talk to someone about?
Well, blaming Trump for not being able to get it up is certainly a new one.  Who knew that Liberal tears were such a powerful aphrodisiac?
Well, I guess I know someone who did…

___________________________________________________
Scott Faith is a veteran of a half-dozen combat deployments and has served in several different Special Operations units over the course of his Army career. Scott's writing focuses largely on veterans' issues, but he is also a big proponent of Constitutional rights and has a deep interest in politics. He often allows other veterans who request anonymity to publish their work under his byline. Scott welcomes story ideas and feedback on his articles, and can be reached at havokjournal@havokmedia.com. 
© 2023 The Havok Journal
The Havok Journal welcomes re-posting of our original content as long as it is done in compliance with our Terms of Use.