This article originally appeared in ammo.com and is re-published here with the author's permission.
______________
To tell the tale of Louis L'Amour is to tell the tale of a bygone America, one where freedom was much easier to come by, though just as dangerous to defend.
L'Amour documented the world of frontier liberty, with all its perks and pitfalls, in an extensive manner that no one else can boast, penning over 100 Western novels. While his books were fiction, L'Amour knew the cowboy life second hand, growing up at a time when remnants of the Old West frontier were still very much alive in pockets of the country.
Louis L'Amour and the Twilight of the Frontier
L'Amour was born Louis Dearborn LaMoore in 1908 in Jamestown, North Dakota. He's the seventh child of a large animal veterinarian, farm equipment broker, and local politician and his wife. Cowboys were a regular feature in L'Amour's early life. His favorite fame was "cowboys and Indians," but the genuine article regularly passed through Jamestown on their way from the ranches of Montana to the markets back east.
In addition to his surroundings and daily life, L'Amour was also taken with his grandfather's tales of combat during the United States Civil War and against hostile Indian tribes during the taming of the American West. What's more, education and learning were well prized in the LaMoore household. The young L'Amour, an avid reader of Jack London, Edgar Rice Burroughs, and Robert Louis Stevenson, sopped up information like a sponge on topics ranging from literature to animal husbandry.
At 15, the LaMoore family fell on hard times, and Louis was forced to leave school. Over the next eight years, L'Amour would make money skinning cattle, working in mines, baling hay, and lumberjacking.
When the family needed a little extra money to move to the next town, L'Amour would try his hand at boxing. He continued to coach fighters even after his career was over, including a team from the Army who made it to the Tournament of Champions under his tutelage.
Later, he struck out on his own, finding work as an itinerant laborer and living the hobo life. His travels took him all the way to Egypt, Borneo, Japan, China, and Panama.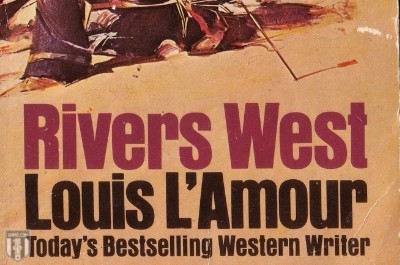 During this period, he would encounter the very types of roughnecks and roustabouts who would later populate the rich fictional world of his "frontier stories," as he called his Western novels. Louis L'Amour experienced the West firsthand, but it was the West as seen by laborers, not the one seen from horseback. He encountered cowboys, but he never was one himself.
The Lamoores Settle Down
In the early 1930s, L'Amour settled down with his parents in Choctaw, Oklahoma, where he began to seriously pursue a career as a writer, penning poetry and articles about boxing. Here he struggled, sometimes finding paid writing work, but mostly not until 1938 when his career began to take off.
Service in World War II did not interrupt the young writer's burgeoning career. At the start of the war, L'Amour (who had changed his surname back to its historical spelling by this point) was earning a living in the merchant marine. During the War, he served as a lieutenant in the 362nd Quartermaster Truck Company in the European theater.
After the War, L'Amour continued writing, receiving a number of offers from publishing companies to produce several volumes of content. One of these was a series of books about Hopalong Cassidy, which L'Amour disliked so much that he denied authorship until the day he died.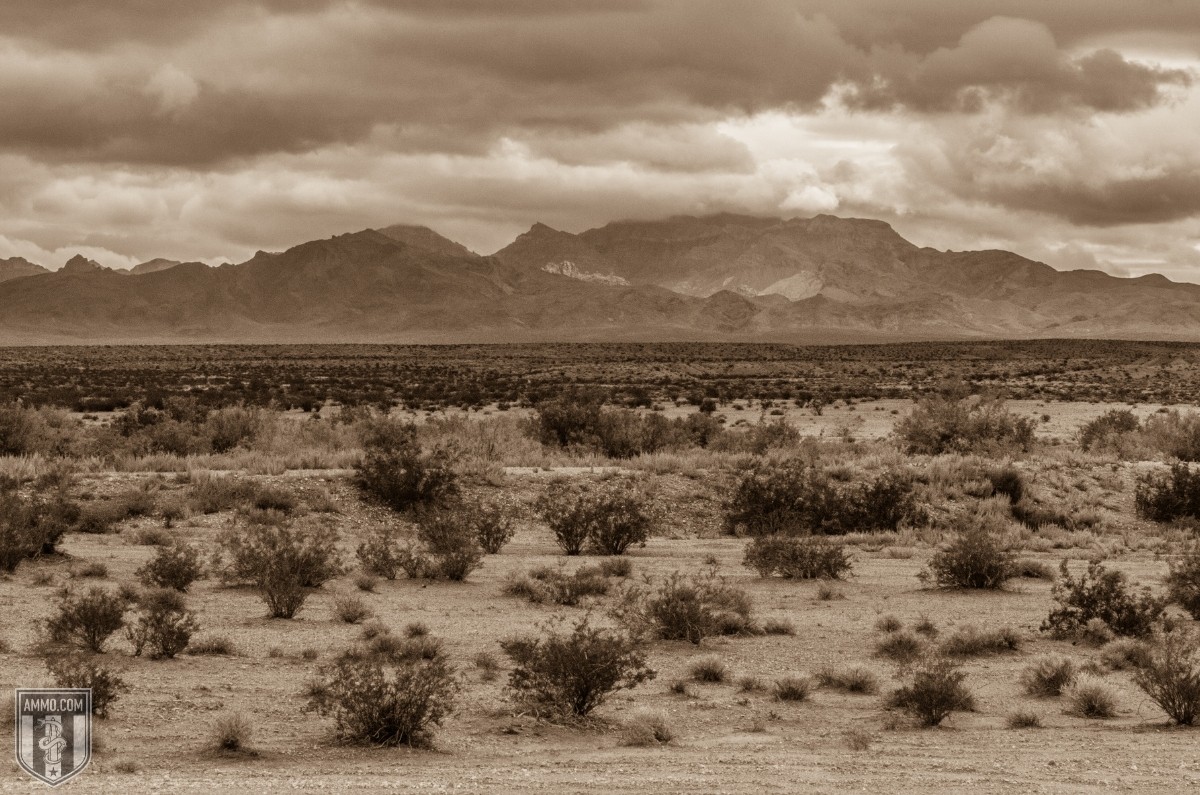 Louis L'Amour's Takes Off at Bantam
In the early 1950s, L'Amour's career really began to explode. Americans have always loved the Western genre and it was incredibly popular at the dawn of the 1950s, with directors like John Ford and Howard Hawks bringing a higher aesthetic and philosophical tone to the genre. In 1951, L'Amour published his first work written under his own name, The Western Tide.
A short story, The Gift of Cochise, published the following year, caught the attention of John Wayne and producer Robert Fellows, who purchased film rights for $4,000 (about $42,000 today).
The Gift of Cochise became the basis for the smash hit film, Hondo. L'Amour retained the right to novelize the screenplay, which was quite different from the original short story. John Wayne named this novelization as the greatest work of Western fiction he had ever read.
It was after the success of Hondo that L'Amour, who had generally used the pen names Tex Burns and Jim Mayo, began writing consistently under his legal name.
L'Amour's career began to flourish at Bantam where he wrote his magnum opus, the novels about the Sackett family and related families. It was an interconnected epic of American history that is a sort of Western Lord of the Rings or Dune – with thousands of pages dedicated to detailing the extensive history of the Sackett family as they move through 400 years of America.
Indeed, L'Amour envisioned this saga as one that would weave together a rich tapestry of interconnected family histories in North America. Most of the last 20 years of his life were dedicated to crafting and filling in the gaps in the Sackett family saga.
The Sackett family saga was made possible by a special deal L'Amour got after much struggle. L'Amour liked to write and he did so extensively. His problem was that book publishers were often reticent to even publish two novels by the same author in a single year. Thus, L'Amour was forced to shop his excess workaround. His editor, however, was finally able to wrangle a deal where L'Amour would write three books for Bantam per year, a stunning accomplishment for the publishing world at the time.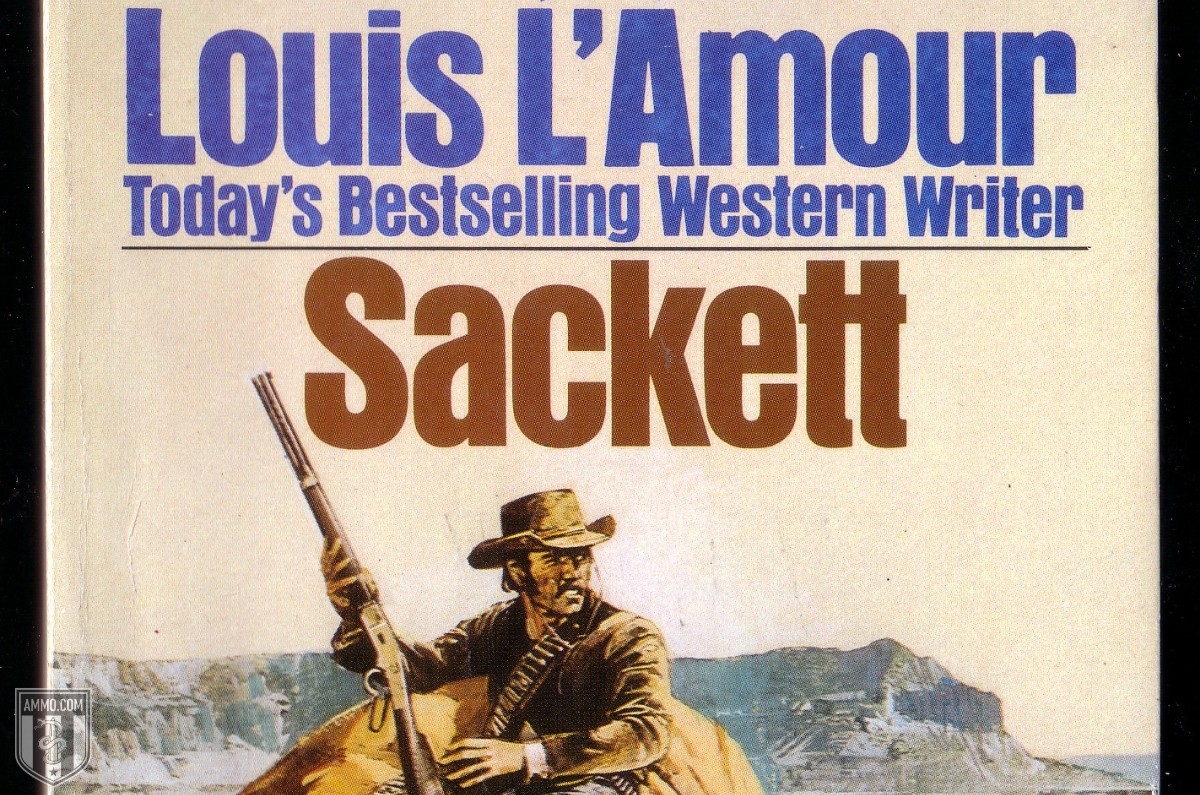 America's Most Prolific Western Novelist
It was the sheer volume of his work that made L'Amour's life possible. His son Beau recalls that while the family didn't want for anything, they also didn't have much. A new movie meant a new car for the family. L'Amour enjoyed the freewheeling aspects and the open-mindedness of West Hollywood but moved more toward conservatism as the tone of 60s rebellion became sharper.
L'Amour was more than just a man capable of cranking out immensely enjoyable and lovingly crafted Western fiction. He was also a pioneer in the world of audiobook recordings. L'Amour refused to have his work read aloud on tape by a single actor, despite the fact that nearly all of his books are written from a single point of view.
Instead, L'Amour had his audiobooks recorded in the style of an old-time radio show. Multiple actors were called in to speak different parts and sound effects were used to flesh out the experience. The audiobooks were produced much like movies, where actors recorded in studio and sound effects were recorded out in the field, requiring significant editing to make everything fit together. His son Beau continued to produce new radio dramas into the early 21st Century. Several of the audiobooks were produced as stage plays.
All told, L'Amour ended up writing over 100 novels, more than 250 short stories and sold more than 320 million copies of his books. His works have been translated into 10 different languages and every last word he ever wrote is perpetually in print. Over 30 of his books became movies.
L'Amour was a humble admirer of his own work, once saying about his books "I like them all. There are bits and pieces of books that I think are good. I never rework a book. I'd rather use what I've learned on the next one, and make it a little bit better. The worst of it is that I'm no longer a kid and I'm just now getting to be a good writer. Just now."
In 1983, L'amour became the first novelist to receive the Congressional Gold Medal. In 1987, he was awarded the Presidential Medal of Freedom by President Ronald Reagan. L'Amour passed away from lung cancer at the age of 80 in his Los Angeles home. You can go visit him the next time you're in Southern California at Forest Lawn Memorial Park.
This first appeared in The Havok Journal on November 19, 2021.
---
© 2023 The Havok Journal
The Havok Journal welcomes re-posting of our original content as long as it is done in compliance with our Terms of Use.