To Mercenary, Or Not To Mercenary
by Leonard Benton
This article was originally published on 06OCT14 and was recently updated to reflect recent developments.
_____
Bill O'Reilly is not exactly a military genius and he was widely panned for his statement about setting up a mercenary anti-terror organization.  While O'Reilly is the wrong person to advocate something like this, it does not mean it is a bad idea or that it would be ineffective.
In the 90's several private military companies, such as Executive Outcomes, had great success operating in Africa fighting various warlords and protecting business interests.  That particular group even pushed for legislation to regulate private miltiary companies (PMCs) in order to have a bit of legitimacy.  And they were highly effective at rooting out and destroying their opponents.
That makes sense when the only rule is to win and you can destroy your enemy with enthusiasm and get a paycheck at the end, it makes for a motivated organization. Whether you call them private military companies or mercenaries it makes no difference.  They are effective but they are a double edged sword.  They work but they are very difficult to control.  History teaches us that when PMCs get out of control, governments fall.
In a world increasingly gripped by terrorism with various groups operating with relative impunity in the Middle East and other places, how exactly do we deal with them?  We have three choices.  We can do nothing and allow those groups to do as they will, we can employ our own military forces to deal with the threats, or we can employ mercenaries.  Doing nothing did not work so well for the current administration and while we are now dropping bombs on Syria, the administration still will not commit to troops in active engagement.  They want someone else to do it and fail to understand that they are only enabling our enemy instead of crushing them.
Enter the possibility of the mercenary company.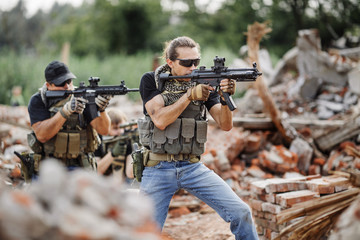 The detractors are many.  A PMC would be difficult to control.  Who would have oversight, catch the blame, pay the bills, be responsible for atrocities (there would be some either claimed or legitimate), prosecute the offenders, and reap the reward for success? Even with current organizations such as Academi (Formerly known as Blackwater) you have the potential for a public relations disaster as the deaths of 17 civilians in Iraq can attest.  Was it a setup?  I was not there and I for one do not trust the Iraqi government or police to tie their shoes much less properly relate an accurate report of a chaotic scene.
Do I give Blackwater a pass?  No, because on more than one occasion I saw their operations and their personnel and they gave me the impression of arrogance barely under control.  While this attitude may not be representative of everyone in the company, all it takes is one loose cannon to create an incident.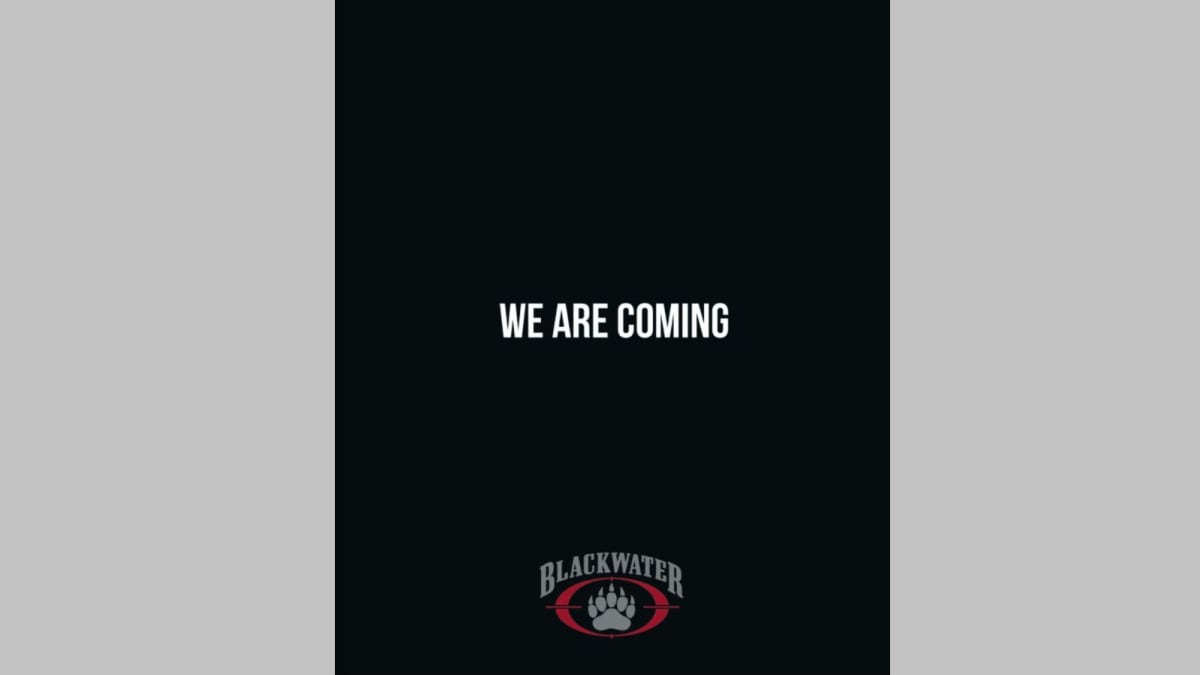 (Editor's Note:  In December of 2019, Blackwater published an intriguing ad in Recoil Magazine stating simply, "We Are Coming."  Are we about to see Blackwater 2.0?)
Utilizing mercenaries requires us to make a decision.  How much do we care about how the mission is accomplished versus the requirement to accomplish the mission?  The United States Military has taken quite a few casualties in situations where the benefit of the doubt was given to the enemy.  A mercenary unit is not going to give the enemy that benefit.  They will shoot first and leave the questions for graves registration.
The United States Military is a disciplined organization that is also self reporting.  It is part of the training and the obligation of duty and honor to inform the chain of command when something occurs that needs investigating.  By and large this system works and it gives both accountability and integrity.   A mercenary unit is not going to do that.  They may abide by the rules but when it comes down to it, they will choose themselves over anyone else and it is hard to blame them.   They might have the best of intentions but in the end, they are there for the money and there is no pension for their old age if they screw up.
Add to that a mercenary unit is deniable by all sides.  They can be set up to give a black eye to whoever it is felt that needs one.  The very diligence in self reporting and investigation makes it difficult to play games like that against United States personnel but it is relatively easy to hide evidence and label the mercenary as wonton killers if it suits the moment.
But with all the detractors aside, a mercenary unit would be effective.  We would not need government agreements or allied support, and would not risk our military personnel in a war the citizens did not want.  We would simply put money on the table and let the mercenaries take all the risks while we reap the rewards of a more stable world.
With oversight, we could even possibly have a measure of control so long as we don't get too carried away with what that would actually mean.  We would leave everything to the mercenary unit.  They provide their own weapons, transportation, and tactics.  We would provide the money, maybe a discount on weapons, evacuation for the wounded, and the directions.  Simple directions like 'destroy Al Qaeda' or 'rescue the hostage' would be all that was needed with some intelligence information on the side.
We could do it and there would be any number of organizations that could spring from the very ground to take the money and make it happen.  Some because they wanted to help without the restrictions and discipline imposed by the United States Military, others because they felt they could make a difference, and some because they want to kill.
The question becomes, how much is the average civilian of the United States willing to take?  No matter what road we chose it is going to cost us and affect our nation.  We do nothing and hope the terrorists stay away and we turn a blind eye to what they are doing to the people in the Middle East, we send our military and accept the cost in money and lives on all sides as bombs and bullets decide the issue, or we pay the money and let someone else go deal with it.
When you have rodents in your home, you can do nothing and hope they leave, buy the traps and poison to kill them yourselves and deal with the mess, or you can hire and exterminator to do it for you.
The moral arguments against this course of actions are based on some euphemistic ideal of reality that does not exist.  You spot someone homeless in the cold.  Will you take the coat of your back or off your child to give to that person who is suffering and might very well die?  Not if it means the possible death of yourself or your child you will not.
Morals are a luxury.  Debate the ethics and morals all you want but the most pacifist person in the world will fight when they are backed in a corner.  While we are not yet faced with an unpalatable reality, we need to make some choices for our future and our leaders need to get their heads out of their ass and make some decision for the benefit of the common good.
Allowing the formation of private military companies is already happening on a limited scale today, increasing their activity and mission parameters is not difficult.  The hard part is control of the companies once we have released them to at a target and the level of responsibility we accept for their activity.
Organizations like the Islamic State, Hezbollah, Hamas, Al Qaeda, and others around the world are not going to go away until we take deliberate action to make their sustainability impossible.  We either do that directly or allow a mercenary company to do it for us.
Bill O'Reilly might not be the advocate of choice for the mercenary option but that does not make it a bad idea.  It is a question of choices and consequences.
© 2023 The Havok Journal
The Havok Journal welcomes re-posting of our original content as long as it is done in compliance with our Terms of Use.