"Not My Tribe": Coast Guard Lieutenant Arrested for Democrat "Kill List"
by Scott Faith
"Coast Guard officer wanted to kill Democrats, TV hosts," the NBC headline screamed.  Well, that's unusual; you don't normally see a lot of Coastie officers getting hemmed up for stuff like this.  And after the recent Covington kerfuffle and the ongoing dumpster fire of the Jussie Smollett Hate Hoax, the timing seemed suspect.  Was this story accurate, or was famously-liberal NBC trying to divert attention away from the left?
As I usually try to do in these circumstances, I looked critically at the totality of what we now know before trying to come to a decision.  Part of that is taking stock of my own biases, which are based on my experience living as a white male conservative multi-tour war veteran.  My biggest bias is this:  the suspect in this case is "part of my tribe," and I do NOT want this story to be true.  So as part of a thought exercise I'll explain at the end of this article, let me see if I can explain away or deflect anything in this report:
A search of his Silver Spring, Maryland, residence yielded 15 firearms and 1,000 rounds of ammunition, the court documents say.
OK, so the guy had a lot of guns.  And ammo.  But that's not atypical of a firearms enthusiast with a military background.  Nice try, NBC.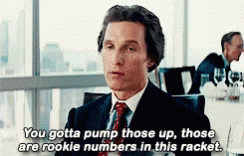 Only 1,000 rounds?  Those are rookie numbers.
What else is important to know about this case?
He was abusing the narcotic tramadol, and he had stockpiled 30 bottles of human growth hormone, prosecutors said in court papers.
Damn brother, you might want to lay off the HGH, you're looking a little… "breasty" on your left there.
OK, so HGH and tramadol.  That's bad.  But unfortunately, drug abuse also happens in the military.  Still not seeing the "kill all the Democrats," "White Supremacist" angle yet.
he read the manifesto of Anders Breivik, the white supremacist Norwegian terrorist who shot and killed 77 people in 2011.
*Yawn* well maybe he was doing research for his master's degree or something.  I shudder to think what my browser history looked like when I was taking that terrorism class in grad school.  Next!
"the defendant conducted online searches and made thousands of visits for pro-Russian, neo-fascist, and neo-Nazi literature," the document says.
Um, maybe he was doing A LOT of research?
OK so now things are kind of piling up.  But still, none of that points to him being a "white nationalist," right?  What does he have to say for himself?
"I am a long time White Nationalist, having been a skinhead 30 plus years ago before my time in the military."
Oh.  Well, that's… telling.  OK so he's a White Nationalist.  But where does that whole "kill all the Democrats" thing come in?  Or is this just another "he's white and male and military so he must hate all things Democrat / Trump = Evil" thing?
Prosecutors say the list included designations they believe referred to Democratic Sens. Richard Blumenthal, Chuck Schumer, Elizabeth Warren, Tim Kaine, Kirsten Gillibrand and Cory Booker; House Speaker Nancy Pelosi; and House Democrats Alexandria Ocasio-Cortez, Maxine Waters, Ilhan Omar and Sheila Jackson. Also on it was former Rep. Beto O'Rourke and former Hillary Clinton campaign chairman John Podesta.
Nope.  Sometimes a list is just a list.  Maybe he just wanted to send them a strongly-worded letter?  Dislike of Democratic policy is also not uncommon in the military.  What makes you presume he wants to kill anyone?
"I am dreaming of a way to kill almost every last person on the earth," reads a draft email found on his computer. "I think a plague would be most successful but how do I acquire the needed/ Spanish flu, botulism, anthrax not sure yet but will find something."
uhhhh….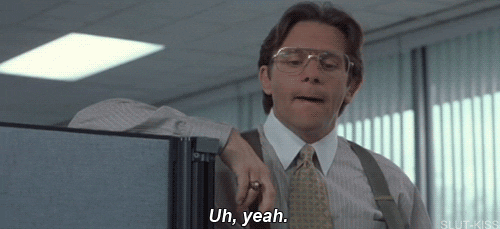 As I said, I didn't want this story to be true.  I wanted this to be another case of misplaced guilt presumed on someone because of their identity, an identity I share.
But if it looks like a duck, and quacks like a duck, sometimes it's a white supremacist who wants to murder a whole bunch of Democrats.  And the rest of us, apparently.
So what does this all mean?  Simply this:  we are captives of our own experiences, biases, and worldview.  We want everything thing to be "right," i.e. the way we see it.  When we encounter something that confirms our biases, we latch onto it.  We support it.  We deny contrary evidence.  When we encounter something that causes us to experience cognitive dissonance, we lash out.  We deny.  We make counter-accusations.
That's where we are in America today.  We are all part of a "tribe," whether we acknowledge it or not, and it's "our tribe against the world."  That is very dangerous for our country.  As we've seen in the Jussie Smollett drama, the Covington case, and numerous other situations over recent years (anyone remember the "Obama supporters cut my face" fake attack?), people are FAR too eager to believe anything that gives them the chance to be "right" and to hate someone else.
That's what happened with the Covington situation and the Smollett "attack."  That seems to be happening more and more on the political Left, although it is by no means confined there.    Too many people either wanted to hate their enemies in "the other tribe," or were desperate to distance themselves from someone in "their tribe" who had committed a cardinal political sin.
The Military Community is my "tribe."  I own it, and they own me.  In that regard, the suspect in this case is one of mine.  He deserves neither my immediate and total disowning condemnation, nor my immediate unreserved support, until all the facts are in.
The Veteran Community takes care of its own.  But we also hold each other accountable, and we tend to think critically before going in with figurative guns blazing.
I wish the rest of America's tribes would follow suit.
---
If you want to check out the entire complaint you can read it here, courtesy of Business Insider.
© 2023 The Havok Journal
The Havok Journal welcomes re-posting of our original content as long as it is done in compliance with our Terms of Use.