Top 5 Hacker Movies – Because This List Should Never Be Made
by Matt James

Top 5 Hacker Movies – Only in order because lists tend to be that way.
---
5. Swordfish
I would hack with Hallie any day.
This is easily the worst hacker movie, but I'm including it because most people know about it and the writers at least cheesed it up enough to make it comical. Oh, you didn't know? Every Red Team interview includes a BJ, by the way. #giggitygoo
---
4. The Lawnmower Man
Graphics have come a long way.
Nothing says hacker more than a pacifist, young, 007 that jerks off to reruns of Max Headroom and designs a virtual reality for the military. I feel bad for the guy he stuck in the mainframe, though. The good news is some federal agency is likely still using that mainframe somewhere. Sorry for your luck, bro! Have fun on your next FISMA assessment.
---
3. Live Free or Die Hard
He's pondering if TLS 1.0 was an inside joke.
It's hard to bag on a Bruce Willis flick. This one is still cringe-worthy for my fellow key-fappers. In this movie, the FBI is tracking down world-renowned hackers and asks a NYC beat cop to bring one in. McClane (Willis) arrives just in time to find assassins trying to kill the hacker? Time out. Real-life spoiler. You don't need to send assassins. Cut our internet connection and social engineer your way into the home as a cable guy. Mission complete.
---
2. Hackers
Like Beverly Hills 90210, but with less Brenda.
You've never hacked the Gibson? You ain't shit, son. This one ranks high mostly because it has a young Angelina Jolie. Also, because it throws out some really hilarious lingo. Bonus points for casting Penn Gillette.
---
1. WarGames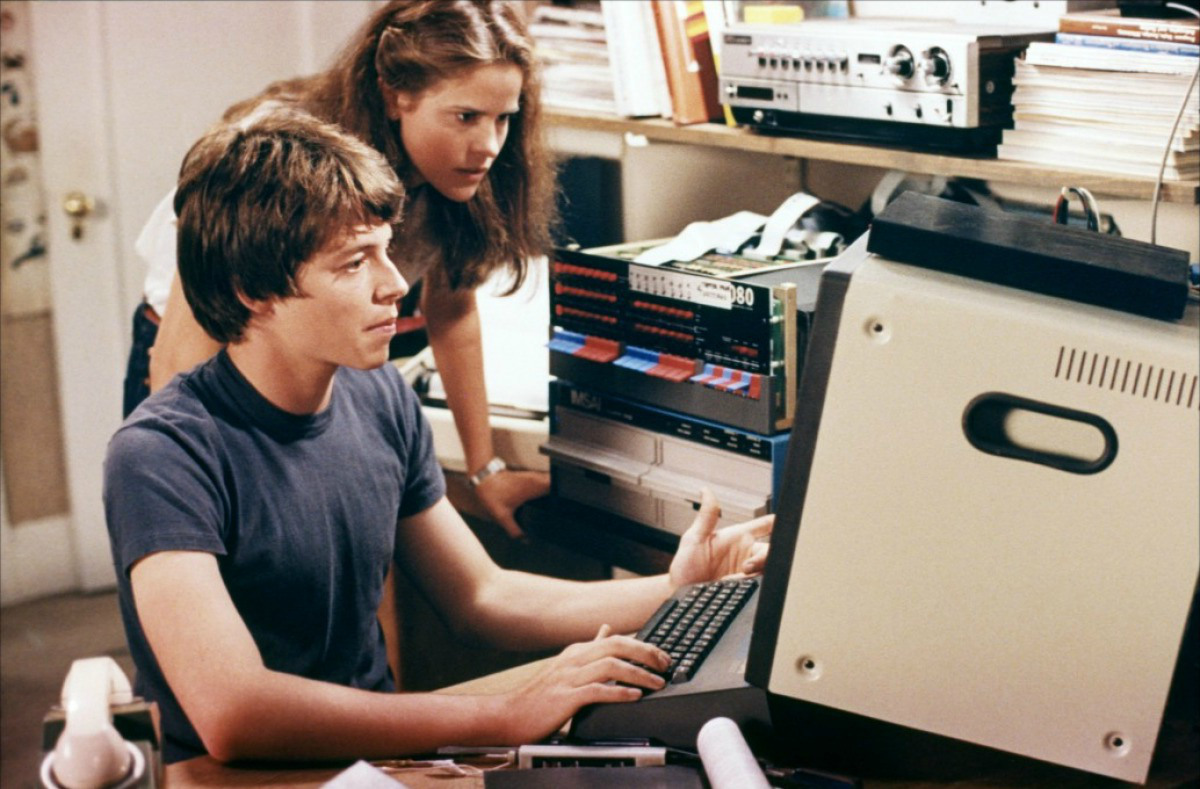 The real hacker hipster. Cool before cool was cool.
Would you like to play a game? This one was fairly influential in my own interest in hacking. Nevermind the absolute terror of having NORAD accessible via telnet. I know I WANT to play a game of Global Thermonuclear War.
---
Dishonorable Mention: Blackhat
Thor's hammer can't save this catastrophe.
Check this storyline:
Nick Hathaway, an extremely talented hacker who has gone astray, finds his way out of a 15 year prison sentence when parts of a computer code he once wrote during his youth appears in a malware that triggered a terrorist attack in a nuclear power plant in China.
I didn't even watch this movie, but I know someone's going to ask. If you ever wanted to know the most accurate depiction of an actual hacker, this may be the one. He developed code in his youth that would one day affect a nuclear power plant? This one could actually be true. Also, we're all hunks that have six-pack stomachs–in case there were any doubt.
-Clorth0
This first appeared in The Havok Journal November 5, 2018.
---
Matt James (CISSP, CPT, CEH, CNDA, Security+) has more than 15 years of experience in cyber security and information technology. He has lead and performed numerous red-team activities against public and private sector entities, to include major Fortune 500 corporations and federal agencies. Medically retired from the Army after injuries sustained during combat operations, Matt resides in the Washington, D.C. area where he manages a security evaluation team for a major telecommunication corporation.
Like this article?
Like us on Facebook!